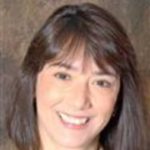 Women's History Month generally honors women of the past for their contributions to society and their fights for equality. However, presently there are strong women who are currently achieving amazing feats while breaking through tough barriers.
Therefore, I would like to tell Monica Bertagnolli's story – her strengths in the sciences and her struggles to achieve recognition and equality in the field of medicine.
Monica was born, raised and educated in Rock Springs, a small town in Wyoming. She excelled in academics and became a Presidential scholar. She was admitted to Princeton University for undergraduate studies at a time when very few women were involved in the sciences. Relentless in her studies, she chose medicine and was admitted to an internship at The University of Utah. She continued to excel in her studies and chose to pursue her oncological surgery residency at Harvard University Medical School.
Dr. Bertagnolli was hired to work as a teaching professor in Harvard's Medical School at a time when Dr. Lawrence H. Summers was the president of the University. He was dismissed from Harvard when he fatally stated that "women might lack an intrinsic aptitude for math and science". At that time, Monica was the only woman in her department and the only one that was not promoted to higher positions. Nevertheless, she persisted. Many things changed once Dr. Summers was dismissed for his erroneous statement.
Dr. Bertagnolli is now a Professor of Surgery at Harvard University Medical School, and an Associate Surgeon at Dan Faber Cancer Institute and Brigham and Women's Hospital. She is presently the Chief of the Division of Surgical Oncology at Dana Farber/Brigham and Women's Cancer Center. She is also a member of the Gastrointestinal Cancer and Sarcoma Disease Centers at DF/BWCC, where she collaborates with colleagues in medical oncology, radiation oncology and pathology to treat cancer patients in a tertiary care setting. She has had numerous leadership roles in multi-institutional cancer clinical research.
Monica Bertagnolli has proven that women DO have the intrinsic aptitude for the math and sciences. I admire her greatly but then I have implicit bias…. she is my niece!
Cathy Foxhoven
AAUW CA Leadership Development
AAUW CA Co-President Elect