2021 State Named Gift Honoree
Harriet Tower
AAUW California Online Branch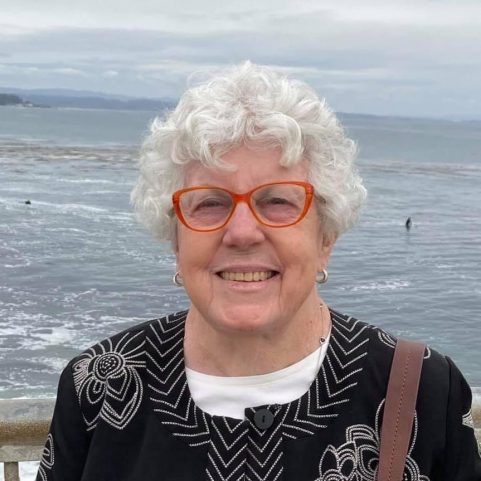 Harriet Tower, California Online Branch, was presented with the 2020-2021 State Named Gift at the virtual Annual Meeting, April 17, 2021. Harriet was a member of the California Board of Directors from 2008-2012 and served as Communications Chair. Since serving as a Board Director, she has been a member of the Communication, Nominations and Elections, Branch Support and Project Oversight Committees. She was the State Financial Tech Trek liaison from 2015-2018 and oversaw the transition to AAUW of Tech Trek finances and then back to California.
Harriet was an active member of the Santa Maria Branch serving as Co-President and Treasurer, along with other leadership positions on their board. Using her computer skills, she designed the branch website. Her extensive community involvement earned her a nomination for the Santa Maria Women's Network "Women of Excellence Award." When she and her family moved to San Jose, she became an active member of the San Jose Branch.
Harriet's keen analysis and thorough research, as well as her generous mentoring, has served AAUW extraordinarily well for her decades of dedicated service at every level of the organization. She has been devoted to expanding educational opportunities and improving the lives of women and girls. AAUW California is stronger thanks to her contributions to our organization.
Click HERE to view previous honorees
Acknowledgements
Congratulations to AAUW California members and branches for generously donating $518,421.44 to AAUW Funds in 2020!
Contributions – Ten Top Branches
Marin $58,880
San Jose $24,934
Hayward-Castro Valley $19,480
Danville-Alamo-Walnut Creek $17,411
Morgan Hill $14,981
Roseville-South Placer $11,272
Long Beach $11,065
La Mesa-El Cajon $10,583
Sacramento $10,346
Orinda-Moraga-Lafayette $9,772
Per Capita—Ten Top Branches
Marin $372.66
Berkeley $316.00
Calaveras County $250.00
Hayward-Castro Valley $241.00
West Contra Costa $176.00
La Palma-Cerritos $157.00
San Diego $144.00
San Fernando Valley $131.00
Cabrillo-Diego $119.00
Woodland $118.00