There is a dangerous wave sweeping across our country to withhold certain historical information from students and to preclude student access and exposure to educational materials and/or campus events concerning a number of historically marginalized groups, including persons of color and people in LGBTQ+ communities. These efforts include financial and other forms of support for candidates for school board positions who support these policies and who would then be in a position to see them come to fruition.
These policies are antithetical to AAUW California's public policy priorities to ensure "equal access to quality public education for all students" including "access to diverse curriculum that represents historically accurate information." This is why AAUW California is determined to do everything we can to stop this movement from taking hold in our beautiful state, and why we have entered into a collaboration with Equality California to identify, recruit, and support candidates to run for nonpartisan school board races up and down the state.
On June 25, 2023, AAUW California Public Policy Chair Kathi Harper, along with a representative from Equality California, made a presentation to the Los Angeles IBC explaining the project. Learn more about the issue, what the project consists of, and how AAUW California members can help by listening to the recording included below.
Be part of the solution by completing a survey from the Public Policy Committee to help us determine whether this is or might become an issue in your community and to let us know if you are in this fight with us.  The survey can be accessed HERE.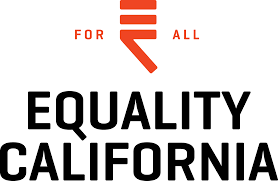 Learn more about Equality California HERE.