143 branch members and leaders representing 60% of branches joined this webinar on May 19th to gain valuable information about branch financial management.
Agenda
The workshop covered a broad range of finance-related topics useful for branch finance officers and other current or potential leaders such as: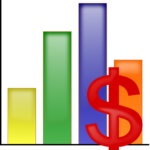 Keeping track of income and expenses, what tool to use, budgets, and reviews
Taxes and insurance
Special Projects Fund and fundraising for Tech Trek, branch projects and scholarships
Membership types, dues collection with MPP, payment of dues to State and National, dual membership payments
 You will learn from panelists how other branches handle a variety of finance issues, and take solutions back to your branches. You will also receive valuable references to relevant material and contact information for future interactions.
For additional information contact:
Accounting, Taxes and Insurance

Roli Wendorf
AAUW California CFO
[email protected]
Membership

Deanna Arthur
AAUW California Board Director for Membership
[email protected]
Special Projects Fund (SPF)

Sue Cochran
President of AAUW California Special Projects Fund, Past President of AAUW California
[email protected]