San Fernando Valley
AAUW San Fernando Valley Branch began the fall program year with a presentation on Caroline Severance. Virginia Elwood-Akers, retired librarian and reference specialist in the fields of mass communication and women's studies at CA State University Northridge, shared her ten years of research on this important woman, which has culminated in the publication of the first full-length biography of Caroline Severance.
Fallbrook AAUW-AVID Mentoring Program
In keeping with AAUW's goal to empower women and girls, our AVID Mentoring Program works closely with the AVID high school program, pairing AAUW volunteers with a sophomore girl to mentor through her graduation.  The mentors involve the girls in career opportunities, public speaking and participated this year in "Speech Trek"
Morgan Hill
To celebrate the Centennial of California Woman Suffrage, the Morgan Hill Branch held a program in October 2011 that focused on the historic figure of Clara Foltz of San Jose. The program included a presentation by Stanford Professor Barbara Babcock, author of "Woman Lawyer: The Trials of Clara Foltz."
Thousand Oaks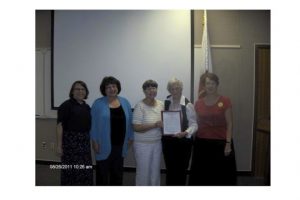 AAUW Thousand Oaks board members received a certificate of recognition from Lee Riggan, chair of the Ventura County Commission on Women. The branch was recognized for its outstanding program events with special mention of the 100th Anniversary of Woman Suffrage in CA.
San Mateo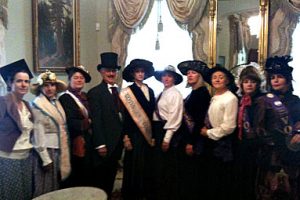 The AAUW/San Mateo branch contributed to the California Suffrage Centennial this year by providing the AAUW Singers singing Suffragist songs, a 30-minute condensed version of California Suffragist Selina Solomon's The Girl From Colorado, and portrayals of four California Suffragists.  Our major project was providing the historical entertainment for the California Suffrage Centennial Celebrations in Sacramento – the Stanford Mansion Tea, the Capitol and the California Museum.
Danville-Alamo-Walnut Creek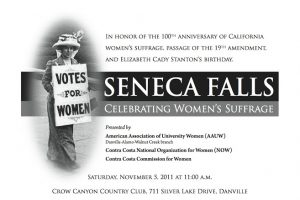 Seneca Falls, the birthplace of women's rights, was the theme of the November 5 suffrage event, sponsored by the Danville-Alamo-Walnut Creek branch of AAUW, Contra Costa NOW and the Contra Costa Commission for Women. Writer/producer Louise Vance screened and discussed her documentary "Seneca Falls. It was a successful partnership of 3 organizations combining for a common celebration.
Victor Valley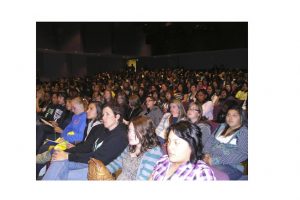 "Celebrating Women in Mathematics and Science" conference for women and girls held at Victor Valley College, provided ten workshops including space exploration, firefighting, CSI, mining, energy, nanotechnology, identity theft and environmental engineering.  The college welcomed close to 300 students to their campus.
Pasadena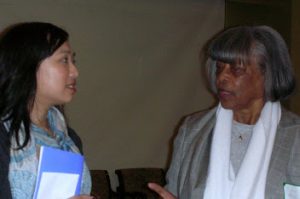 AAUW Pasadena's February  2012 program featured young filmmaker, Karin T. Mak and the screening of her documentary Red Dust on Chinese women poisoned by manufacturing cadmium products. Publicity for the program included invitations to five Chinese American organizations, plus the United Nations Association.
Stockton and Lodi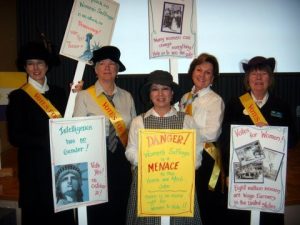 Stockton and Lodi Branches collaborated to celebrate 100 years of California women voting in an event on October 22, 2011, at Stockton's O'Connor Woods Retirement Community.  100-plus AAUW members and Woods residents were entertained and educated by a PowerPoint history of the fight for suffrage, enhanced by four "live' suffragists and one anti-suffrage woman who stepped out of history in 1911 costume to tell their stories.