For Students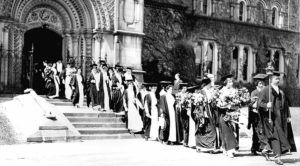 Scholarships are available at the branch level of AAUW California. The amount offered, and the specific requirements to apply, vary with each individual branch. If you are looking for financial assistance for your next term at your college or university, please refer to the following list.
Branch

Scholarship Name

Requirements

How To Apply

Intermountain-Fall River Mills

Branch Scholarship

Female student who has completed two or more full years in an accredited college or university and will be enrolled in a four-year accredited college or university a health care professional degree program. A minimum 3.0 GPA
Download application here.

La Palma-Cerritos

La Palma-Cerritos Branch Award

Female student at Cerritos College who is graduating in the spring and
transferring to a 4-year school.
Grades, activities, financial need, and teacher recommendation considered.
Candidates are chosen from students who have already applied for scholarships through Cerritos College Financial Aid Office.

Sacramento

various branch scholarships

Female applicants. Must be over 25 and enrolled in one of the 5 Los Rios schools: Sac State (CSUS), Cosumnnes River College, American River College, Folsom Lake College, Sacramento City College
Download application here.
Check back here for Scholarships
For Branches
If applicable, please submit information on any scholarship opportunities available from your branch via this form: