April 2017
"Our Bodies, Our Minds: Paths to Wellness", a moderated panel discussion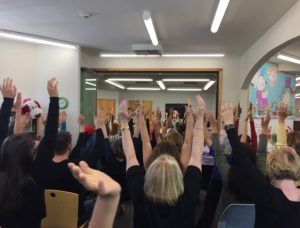 April 8, 2017 – the Laguna Beach branch collaborated with the Laguna Beach Library to introduce people to the benefits of mindfulness and meditation practices through a symposium on mind and body interconnectedness. A moderated panel of five speakers, all experienced professionals of yoga, meditation, and wellness, was selected to address questions from the audience, in addition to the opportunity to experience breathing exercises to reduce stress and to practice meditation for mindfulness.
---
Reading Pals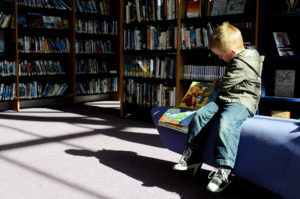 April 8, 2017 – Chico branch met with the local student-centered organization Reading Pals and donated children's books the branch collected. Per the Reading Pals website, nearly half of Chico area grade-schoolers are unable to read at their own grade level. The organization's aim, therefore, is to see every child enter 7th grade able to read at grade level, fully equipped with the tools they need to learn, and to engage as citizen stewards of their community. Branch president Helen Gesick echoed Reading Pals' mission when describing the event:
The ability to read is fundamental to success in school, in the workplace, and in becoming an engaged citizen. A surprising percentage of kids in our own community cannot read at grade level. We are hoping to recruit concerned citizens who are willing to spend one hour a week helping a child learn to read, in turn, building their self-confidence and setting them on a path to success.
---
Equal Pay Day

April 4, 2017 – Big Bear Valley branch partnered with a local restaurant, encouraging the business to offer a 20% discount to female customers to reflect the discrepancy in wages. Branch members and their significant others patronized the establishment. The discount emphasized the fact that women still make less than their male counterparts for doing the same type work.  'Payday' candy bars were also sold for $1.00 though those purchased by women had one corner cut off to again re-emphasize the wage discrepancy.

March 2017
Strong Women Leadership Conference
March 18, 2017 – The San Jose branch collaborated with the Evergreen Valley College (EVC) AAUW Student Club and EVC'S Women and Gender Studies Department to deliver a one-day conference. The conference was supported by a $1,000 grant from the Santa Clara County Commission on the Status of Women. All the publicity and printing came from the Santa Clara County Office of Women's Policy, plus $150 from the Women and Gender Studies Department, which supplemented the San Jose branch's funds.
The empowering, day-long conference featured prominent community leaders, including Vice Mayor Magdalena Carrasco, San Jose City Council member Sylvia Arenas, and keynote speaker Chandra Lopez-Brooks. Rosie "The Closer" Zepeda ("From Undocumented to Wall Street") also gave an inspiring speech that got the attendees fired up.
Workshops topics included:
Communication for Success
Campus Sexual Assault
The Body Positive
Reclaiming the Definition of Beauty
Self-Defense
Paying for College
Yoga
The Consent Event: A Healthy Relationships Workshop
Local chefs offered their services at no charge, and provided the participants with delicious, healthy meals for the day.
Resource tables from AAUW San Jose, the Eating Disorder Resource Center, Reading Partners, and the EVC Resources Center provided information about immigration rights, anti-smoking advocacy, voter registration, and a variety of other social and support agencies. Many of the San Jose branch members volunteered for the day, which helped make the event a success. Other volunteers included members of the EVC Women and Gender Studies Department, and the members of the AAUW Student Club. Because the target demographic was college students and under-served populations of women, there was no charge for the event, which served a continental breakfast, a box lunch and provided free parking.
---
Expanding Your Horizons STEM Conference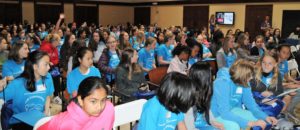 March 18, 2017 – Orinda-Moraga-Lafayette Branch hosted the 2nd EYH-STEM Conference, co-sponsored by Expanding Your Horizons Network and hosted by Saint Mary's College of California School of Science.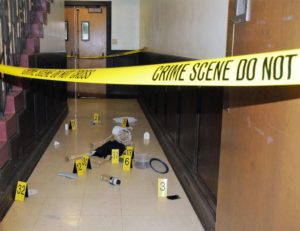 Five high school girls from three high schools, former participants in Tech Trek and Sister to Sister Leadership, spent four months actively working with AAUW Orinda-Moraga-Lafayette leaders to plan, organize, publicize, document volunteer responsibilities, train over 75 volunteers, monitor and troubleshoot all activities the day of the conference. 28 additional teen volunteers participated in the event which included 18 workshops for middle school girls plus a parent workshop with four panelists and two presenters for 50+ parents.
Two keynote speakers, Jessica Ma h(CEO of inDinero) and Christina Cragholm (Business Development Leader in Mobile and Internet of Things), joined 43 speakers and other professionals from Bay Area high schools, colleges and universities in presenting the workshops.
The STEM conference was organized by a fabulous STEM conference committee, led by Stacia Cragholm and Heidi Mayer who worked tirelessly to make this happen.
---
To Engineer is Human – Paths to California Water Resource Management
March 16, 2017 – Sacramento Branch
In celebration of Women's History Month, and the contributions that women working in STEM fields are making every day to save our environment for generations to come, the Sacramento Branch invited two women working in California water resource management to address more than 50 attendees.
Anne Lynch, a water engineer working as a consultant in flood plain management for the California Department of Water Resources, and Leslie Laudon, a professional geologist and Deputy Director of the Financial Assistance program at the California Water Control Board discussed how their passion for science led them to their current careers.
Anne and Leslie shared some of the issues they faced in protecting California's drinking water, solving challenges for scare water resources for agriculture and people, flooding and flood protection.  They also discussed the need for California government and business to change approaches to water resource management to ensure we have adequate water to meet all our needs both now and in the future.
---
Women in Religion: A Life of Simplicity
On March 14th Morgan Hill welcomed the Venerable Tenzin Chogkyi, a Tibetan Buddhist Nun of the Vajrapani Institute in the Santa Cruz mountains. A popular Buddhist retreat leader and teacher, Venerable Tenzin first studied Buddhism under the Dalai Lama, when she ordained as a novice. In her teachings, she connects the worlds of Buddhist thought, current affairs, and the field of positive psychology. She has been resident teacher at Vajrapani since 2015. She is also an activist concerned with prison reform, equal rights for all, and ending human trafficking.
---
Girl Powered Engineering Using Lego
March 11, 2017 – Sunnyvale-Cupertino branch, with co-sponsorship from both Play-Well and Microsoft, hosted the event Girl Powered Engineering Using Lego.
100 girls from area schools got to have instruction and guidance from women engineers and scientists, along with the opportunity to design and build complex projects like bridges and robots. Microsoft provided rooms on their Silicon Valley campus, as well as refreshments; Play-Well came with the instructors and all the Legos.
The girls had great fun while also being introduced to concepts they will carry with them in whatever they strive to accomplish later in life. More importantly, this event will give these girls the experience of feeling included and supported in the collaborative environment intrinsic to STEM, and to the team dynamic in general. For more information about how this program came to be, contact Susan Stecklair.
---
Empowered Women Luncheon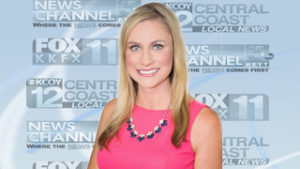 March 8, 2017 –  Santa Barbara-Goleta Valley
The Santa Barbara-Goleta Valley branch hosted an Empowered Women Luncheon which annually celebrates strong, independent women of integrity who can serve as role models for all women in our society.
This year's honoree is Kelsey Gerckens, reporter and anchor at KEYT-TV, the ABC affiliate station in Santa Barbara, California. Not only has Kelsey earned an Emmy and a Golden Mike award for her breaking news coverage, she and her fiancé Joey Buttitta also won The Amazing Race, the hit show on CBS. When she is not chasing down the day's top stories, Kelsey loves traveling the world and spending time outdoors.

February 2017
Women and Leadership – Solano County Panel Discussion
February 22, 2017 – The Benicia-Vallejo branch, the League of Women Voters Benicia (LWV Benicia) and California State University Maritime Academy co-hosted a panel of local experts discussing Women and Leadership designed to motivate audience members to consider what actions they might take to increase women leaders within Solano County's environment. The well attended event received proclamations from California Senator Bill Dodd and U.S. Congressman Mike Thompson
The history-making election of November 2016, offered Hillary Clinton as the first woman to be nominated to serve as our country's leader, the President of the United States. The results of the elections give a chance to examine and advance lessons about women and leadership. The program showed a five-minute video, Barriers and Bias: The Status of Women in Leadership, addressing a March 2016 report of a research collaboration between national AAUW and Harvard University to documenting why women are still woefully underrepresented in top leadership positions.
The report demonstrates how that gender leadership gap limits both women and our society and details real solutions for lawmakers, industry leaders, and everyday Americans.
Belinda Smith, former assistant to Linda Seifert, District 2 Solano County Supervisor and past president of LWV Benicia moderated the panel who discussed women as leaders for elected office, within corporate and small business and within non-profit arenas. The program also had an additional focus on leadership within Solano County. The panel consisted of three local leaders who shared their personal paths to becoming a leader, analyzed the current status for women, and identified challenges and opportunities for the future.
1. Maria Guevara, Director of Vallejo Together, a collaborative movement of organizations addressing social justice issues, discussed the call to leadership for women in the non-profit arena.
2. Deborah Raymond, Chief Operating Officer of Kaiser Permanente Vallejo Medical Center provided a perspective on leadership within the corporate and small business arena.
3. Elizabeth Patterson, Mayor of Benicia, re-elected to a third term in November 2016, analyzed the role of women and leadership in the political arena.
---
Speech Trek
February 16, 2017 – Big Bear Valley branch held their 6th annual Speech Trek competition. Striving to innovate each year fosters continuous improvement,  increases program quality and elevates AAUW recognition within the community and beyond.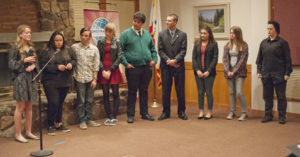 Community partners included:
Award-winning Toastmasters Club, Bearly Speaking, which assists in producing the contest.
Local high school, which now invites the branch into the classroom and incorporates the contest topic into its curriculum through extra credit, writing assignment and/or classroom discussions.
Local newspaper, who this year donated a large ad, covered the event and supplied a judge.
Community contest sponsors whose generosity enabled us to increase the overall quality of our contest, including venue, programs, videography and prizes.
---
American Muslims: Islam 102
February 15, 2017 – Alameda branch, in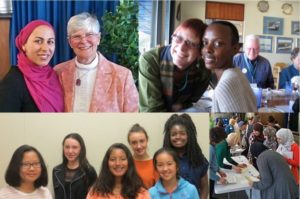 cooperation with the Alameda Free Library and the League of Women Voters, hosted a timely and extremely valuable education forum. American Muslims: Islam 102 was in fact, the second part of a two-part panel discussion, the first part of which was held in October. As in the previous event, American Muslims: Facts vs. Fiction: A Dialogue, the program focused on understanding more – and dispelling common misconceptions – about the Muslim community.
As branch president Penny Washbourn explained to the East Bay Times who covered the event, "the Muslim 102 panelists [talked] about what Islamic faith really is as a way of life, and take questions from the audience about that." According to panelist Jehan Hakim of the Meet a Muslim program, as many as 40% of Americans have never even met someone of the Muslim faith. Perhaps the largest misconception about Islam is the role of women in the faith and the way many non-Muslims believe women are treated. With several devout Muslim women on the panel, this was certainly a topic that many of the 80 or so attendees were eager to learn more about. Curiosity, understanding, and knowledge all go a long way to knocking down the barriers of ignorance and intolerance.
---
Books Lovers' Luncheon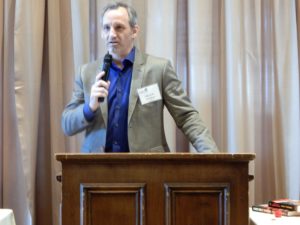 Santa Clarita Valley holds a series of events to help fund their Tech Trek program. Each year they begin the cycle with the Book Lover's Luncheon, which is attended by around 65 people on average. This year the branch held their luncheon on February 4th at the Tournament Players Club and welcomed award-winning crime novelist Glen Erik Hamilton. The branch also invited former Tech Trek campers to talk about their Tech Trek experiences, and discuss how Tech Trek has made an impact on her education and/or career. 


January 2017
Creating Your Own Path: Women Changing the World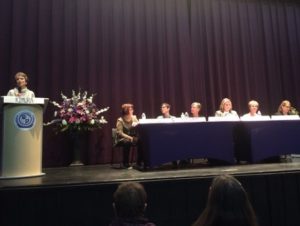 In these thought-provoking times, women look again for leaders who are cracking their glass ceilings. The Santa Clara County Interbranch Council of AAUW presented five outstanding leaders in the fields of business, law, government, STEM and sports in a panel discussion entitled "Women Changing Our World: Paths to Leadership" at San Jose City College Theater. Participants included Danielle Feinberg, Director of Photography-Lighting for Pixar Animation Studios; Marlene Bjornsrud, Executive Director of the Alliance of Women Coaches; Caryn Beck-Dudley, Dean of the Leavey School of Business, Santa Clara University; Superior Court Judge Julianne Sylva; and former San Jose Vice Mayor Rose Herrera, representing District 8 from 2008-16. Cathy Foxhoven of AAUW California moderated the discussion. Panelists discussed the special challenges they have faced and overcome as women in male-dominated fields.
---
Lunch and Learn with Rocky Cruz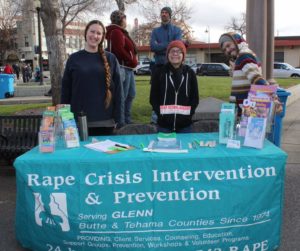 January 24, 2017 – Chico branch hosted Rape Crisis Intervention and Prevention program director Rocky Cruz, who provided information on the RCIP program and the invaluable work they do through workshops for both adults and children. Like many similar organizations, RCIP has a 24-hour hotline staffed by trained volunteers, which they can always use more of. With this in mind, Ms. Cruz provided information for anyone wishing to become a crisis line volunteer.

Rape Crisis Intervention's mission is to formulate, develop and implement services to survivors of sexual assault and their significant others.  Rape Crisis intervention empowers clients to realize that they have choices, and provides a supportive environment whether by phone or in person.  They offer programs and services to the community related to sexual assault, with the goal of increasing public awareness.  They believe that sexual and domestic assault prevention education is a crucial step toward increasing a safer future for all.
---
Lobbying in Sacramento for California Women and Girls
January 21, 2017 – Over at the Santa Maria branch,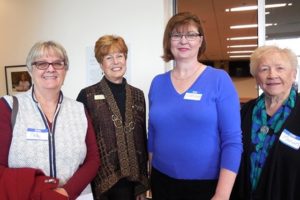 Legislative Advocate Shannon Smith-Crowley offered her valuable insights on the legislative process and how we, even as mere individuals, can influence change. "Tweets matter" and legislators pay attention to them, Shannon informed the group of 50 or so who opted not to slosh around in the rain (the event ended up falling on the same day as the Women's March).
In fact, legislators pay a lot of attention to what their constituents are saying on social media in general. This is especially important for grassroots organizations like ours, where social media plays such a vital role in getting the message of our mission out to our communities. But Shannon's work with, and on behalf of, AAUW California is just as critical to keeping our mission on the front burner of the state's legislative agenda.
Consider a community outreach program with public policy as the focus. Invite Shannon Smith-Crowley as the headliner, and re- learn some of the ways that our mission-based efforts make a difference legislative policy.
---
Leadership the Eleanor Roosevelt Way
January 14, 2017 – Victor Valley branch put on a fun little presentation to honor the Eleanor Roosevelt Fund featuring the great lady herself! A perennial favorite among members that is becoming eagerly anticipated throughout the Southeast IBC, the program is wholly interactive and includes a Q & A session with the former first lady, portrayed by our very own AAUW California President (and Victor Valley branch member), Donna Mertens.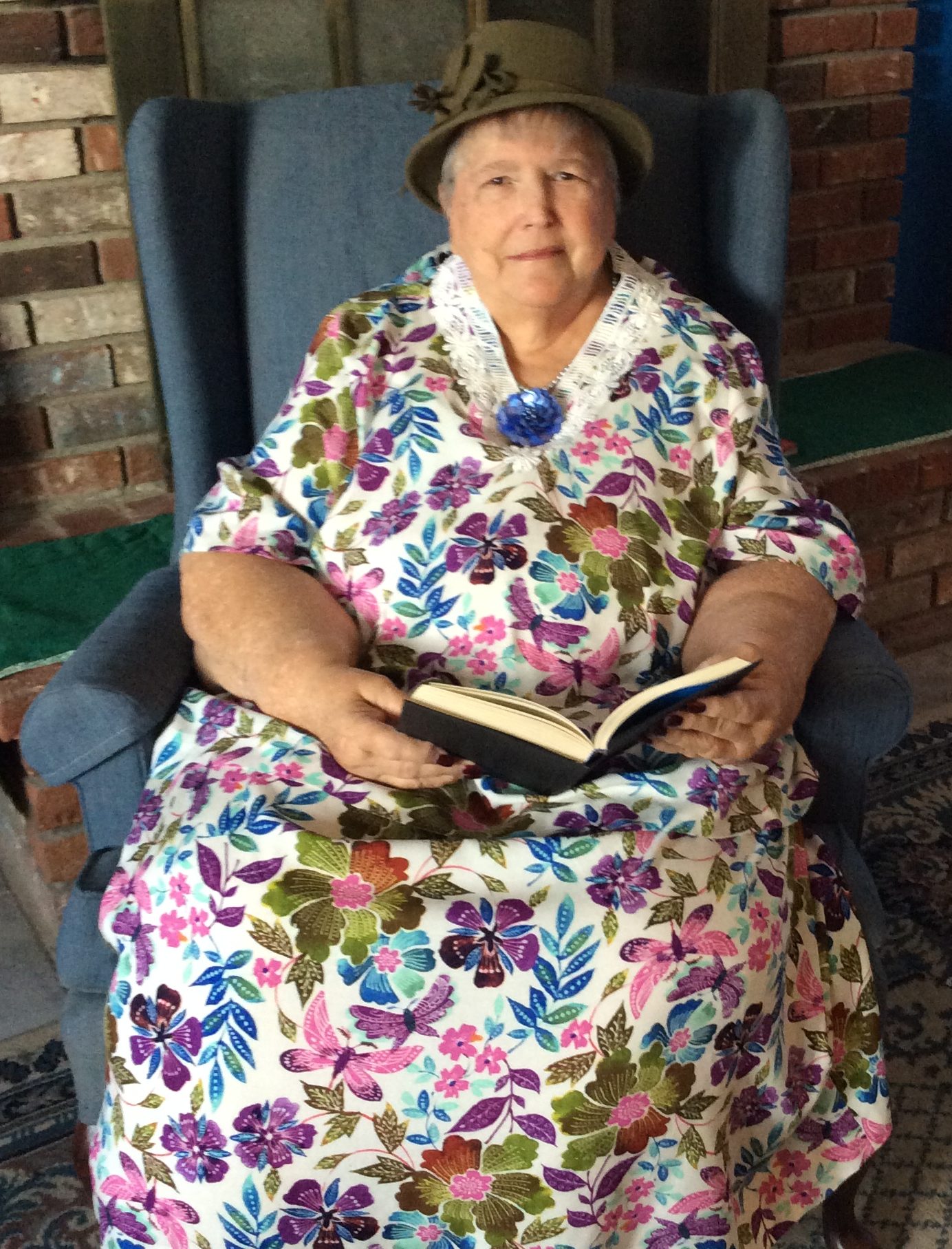 Donna's impersonation reflects both the importance and the relevance of Roosevelt's own values as a woman and as a role model, as well as her personal journey to becoming the iconic world leader who still inspires us today. Following the presentation, members were tasked with answering one of several questions:
What inspired you?
What challenged you?
What surprised you?
What is your passion?
These questions are equally important in relation to our Mission because they help hold us accountable to it. Periodically checking in with ourselves and each other helps us recognize what still inspires and challenges us, and what keeps us passionate about our work in AAUW. To put on your own version of this program, contact Jan Cook.
---

November 2016
Past, Present, Future:  Women Leaders
November 19, 2016 – La Mesa-El Cajon branch gathered 70 participants to discuss women leaders at the Grossmont Health Center Auditorium. The past was represented by Eleanor Roosevelt, and one of our members did a presentation about her. The present was represented by Dr. Norah Shulz who spoke about her career as a Vice President at San Diego State University. The future was represented by our six scholarship winners and by a young woman who attended NCCWSL.
---
Food Insecurity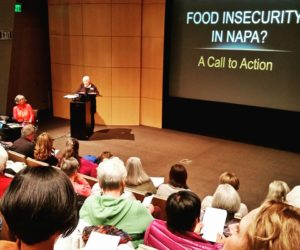 November 16, 2016 – Napa Valley branch and the Napa County Agricultural Commission co-hosted a public forum on Food Insecurity, an often overlooked issue faced by many in even the most economically sound communities. Members of the NCAC, as well as representatives from Napa County Health and Human Services and Live Healthy Napa County, CAN-V Food Bank and CAN-V Meals on Wheels, and the Local Food Advisory Council were all on hand to discuss the issue with more than 100 local residents, including vice-mayor Julia Inman, who came to Napa Valley College to participate.
---
Leadership in the Eye of the Storm
November 15, 2016 – Mission Viejo-Saddleback Valley and San Clemente-Capistrano Bay jointly welcomed Chapman University professors Chris Hutchison (Assistant Dean of Students) and Justin Koppelman (Assistant Director of Civic Engagement) to present their signature program Leadership in the Eye of the Storm. The program, based on years of research on "storm and leadership theory," offers analysis of the ways in which civic leaders failed in face of the catastrophe of Hurricane Katrina, among other disasters, as well as how some of the destruction could have been minimized or avoided altogether.
---
50 Women Anthology Series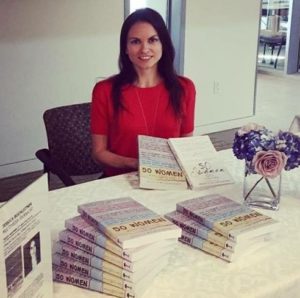 November 13, 2016 – Laguna Beach hosted distinguished author and human rights activist Jessica Buchleitner to present her 50 Women anthology series. The event was co-sponsored by the Laguna Beach Seniors, Inc. and presented at their the Susi Q Community Center in Laguna Beach and was open to the public.
From the 50 Women Project website: (note, no longer active)
In these individual stories, the women discuss their unique experiences navigating and overcoming obstacles concerning political, cultural and societal issues, armed conflict, gender-based violence, immigration, health afflictions and business ventures.
---
Decision Time
November 13, 2016 – San Fernando Valley branch hosted a Candidate Forum in the West San Fernando Valley for the California State Senate seat, 27th SD, being vacated by termed out member Fran Pavley. It was one of the few open seats this election in the LA area. Both candidates, Henry Stern (D) and Steve Fazio (R) agreed to participate and held a civil, engaging and informative discussion about issues, and answered questions provided by our branch and our collaborators. The candidates also fielded questions directly from the sizable audience.
Topics included:
affordable housing
transportation
water
taxes
the environment and climate change
education
parental leave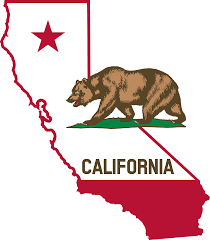 The branch was in communication with our State public policy chairs and our National public policy staff prior to the event, for help in formulating questions pertinent to the AAUW Mission, and in receiving materials for the display table. This was an important outreach and membership opportunity, so notice of the forum was publicized in the primary newspaper serving the San Fernando Valley.
The branch also collaborated with the League of Women Voters, who conducted the forum under the guidelines prescribed by their organization. Our other principal sponsor was the National Organization for Women, and in addition, the branch partnered with four neighborhood councils serving the West San Fernando Valley. They, in turn, reached out to their stakeholders. Representatives from AAUW, LWV and NOW were all afforded the opportunity to speak to the audience about the mission and work of their organizations prior to the candidates' discussion.
---
CASA, CALM and NCRCCPC: Did you know?
November 12, 2016 – Santa Maria Branch
More than 45 attended a panel presentation by the Executive Directors from three local agencies who advocate for women and children. The panel educated and inspired AAUW and community members and provided visibility of AAUW. Participants included members from Northern Santa Barbara County League of Women Voters, Northern Santa Barbara County Women's Fund, and branch members from the Santa Maria, Lompoc-Vandenberg and Five Cities branches. Speakers described what services they provide to assist and support women and children in crisis in the community. The agencies represented include:
CASA – Court Appointed Special Advocates
CALM – Child Abuse Listening Mediation
NCRCCPC – North County Rape Crisis & Child Protective Center

October 2016
Dinner with a Scientist
October 6, 2016 – Mariposa branch, in partnership with Mariposa Youth Impact Project (MyIP) and U.C. Merced, delighted and excited both participants and invited guests alike at their fourth annual Dinner with a Scientist.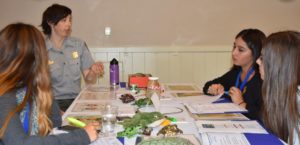 50 Mariposa County High School girls traveled to the Merced campus by rented coach for a dinner experience with women working in the sciences. This program, where four to six students sit at a table with an adult scientist, provides a near one-on-one opportunity for the students ask a variety of questions such as:
What is your work day like?
What courses did you take in college?
What should I do now to be ready to study science in college?
Scientists included U.C. Merced professors, physicians in private practice, biologists, engineers from local businesses, and other women in various STEM industries. Mariposa AAUW members work closely with MyIP to pair the girls with scientists for two separate table talks; then for the final round of conversation, the students themselves choose the professor or STEM professional they would like to spend more time with.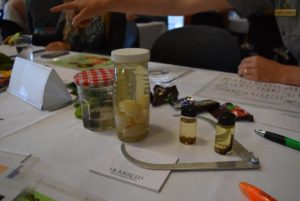 Post-dinner comments from the girls about their experience included:
"I learned more about the science I was interested in."
"I got a lot of input on what field I want to go into and advice about college courses."
"I liked the personal connection rather than hearing a talk to the 'whole class'."
The adult scientists, too, have reported that they are encouraged by the interest demonstrated by the students, about half of whom had arrived earlier in the day for a special tour of both the social science and "hard science" laboratories on the campus.
---
That same evening the Laguna Beach branch, in cooperation with the League of Women Voters Orange County, provided a forum for local school board candidates to field questions from the hundred-plus electorate who attended. The event was covered by local journalists at the Laguna Beach Indy.
Branch Program chair Lynn Weiser describes organizing the forum: "We advertised by posting on the Chamber of Commerce calendar, and sent press releases to our local and online press. We partnered with The League of Women Voters, Orange Coast, to assist with the voter registration drive and one of their volunteers was the timer for Forum's Q & A session. Laguna Beach High School let us reserve their Artists Theatre for the public event, and I requested high school student volunteers to collect question cards from the audience. Our moderator was a local parent and former PTA president, familiar with school district issues."
Weiser also contacted local media directly (the Laguna Beach Independent – cover story with photo! Stu News, and the LA Times) to promote the event, as well as using social media campaigns.
---
April 2016
Race Matters
April 26, 2016 – Napa Branch 
It was standing room only at the Napa County Library when the Napa branch started a conversation about race. The evening focused on looking at how we think, talk, feel, and behave regarding issues of race, ethnicity, stereotypes, and general "otherness". The community dialog was an effort to foster introspection, offer tools and resources, and to promote tolerance.
Speakers included:
Omar Salem, Napa Police Officer and a member of the Muslim community
Alexandria Brown, Research Librarian with the Napa County Historical Society
Charlie Toledo, Director of the Suscol Intertribal Council