With over 12,000 active members, AAUW California is a dynamic organization with a long history of affecting change on the issues women care about: education, civil rights, equity in the workplace and on college campuses, reproductive rights, and gender discrimination.
Our Mission Statement: To advance gender equity for women and girls through research, education, and advocacy.
Our Value Promise: By joining AAUW, you belong to a community that breaks through educational and economic barriers so that all women and girls have a fair chance.
Membership is open to people who hold an associate degree (AA, AS) or higher and to students working toward a qualifying degree.
Join Now
If you are a student working toward a qualifying degree become a student affiliate.
If you have a degree, you're encouraged to find a branch and join. Most branch websites have a link to join.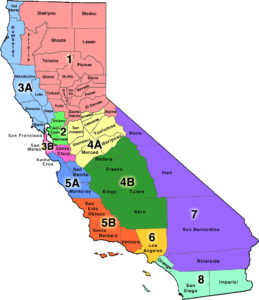 1 Northern
2 East Bay
3A North Coast
3B Golden Gate
4A North San Joaquin
4B South San Joaquin
5A North Central Coast
5B South Central Coast
6 Los Angeles
7 Southeast
8 Southern
If you still need help, contact our membership director at [email protected].