The Members Services Database (MSD) allows branch finance officers to confirm that the funds donated by your branch members went to the intended fund. Using this tool you can view and verify donations for the past 24 months.
Confirming donations is important because there are many options a member can choose when donating online. Sometimes the member inadvertently chooses the wrong destination. The member may have intended to donate to a specific camp but chose STEM, or Tech Trek with no camp name, or Tech Trek – CA.
This tool allows you to identify those donations and contact the member for confirmation. If a donation needs to be adjusted contact:
• [email protected] for AAUW Fund related donations
• [email protected] for Tech Trek related donations
Click HERE to download a copy of the instructions.
Quick Summary of Steps
Log into the AAUW National website using your login and password.
Enter the Member Services Database (MSD) (you have to do this two times)
Choose the "Branch Contribution" items on the left side of the screen.
Click on "more" to see up to 24 months of contributions by individual branch members and the place where that contribution was added.
Detailed Instructions
Log into the AAUW.org website
There are several ways to access the Member Services Database. You will need a login.  You can choose MSD first and then log in or login first and then choose MSD.  You will need your member ID and Password.
Click on MSD or
Click on Login
Enter your Member ID
Enter your password
If you are a first time user you will need to create an account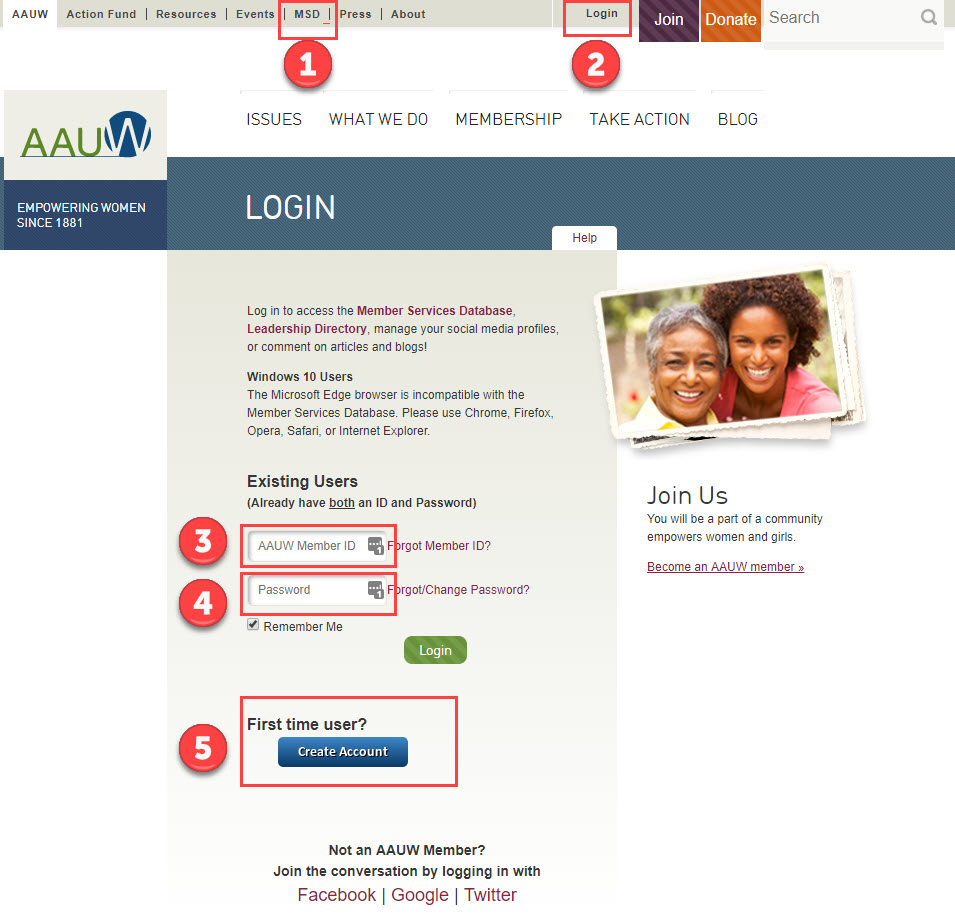 Enter the Member Services Database
There are several options to access the MSD
1. Click MSD at the top of the screen or
2. Click on Member Services Database at the bottom of the screen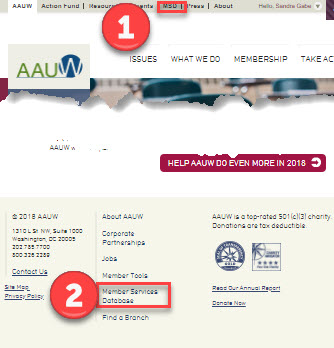 3. Enter the Member Services Database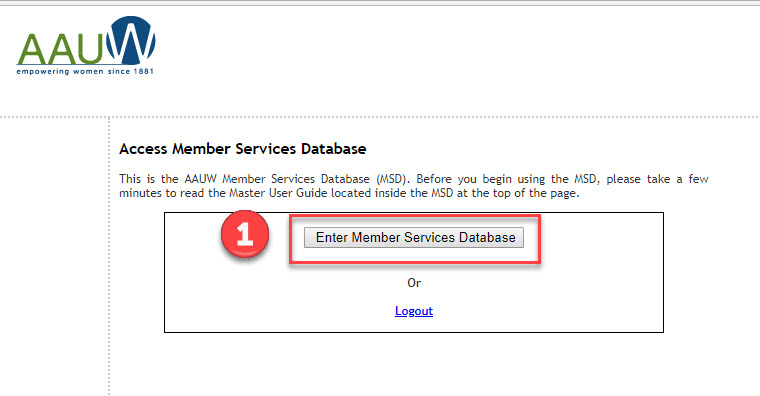 If you are a dual member, pick the branch where you are the financial officer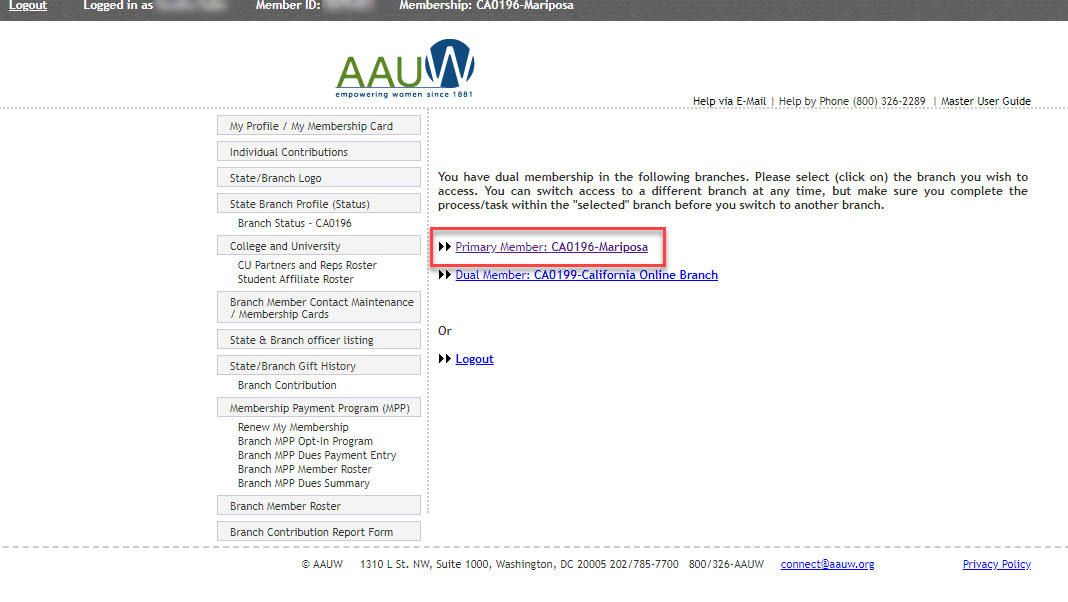 Choose Branch Contribution
Note: Your menu options will be different based on your branch position.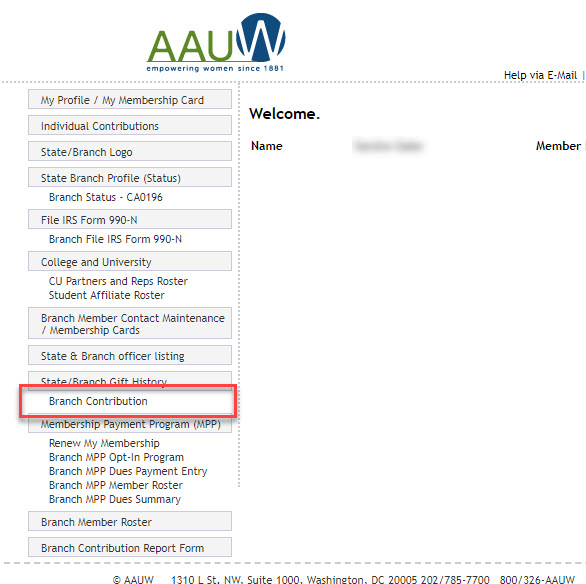 You will see the last three donations including:
Donation date
Donate amount
Where the money went
Name of the member who contributed the donation
If you want to see more transactions, click "more"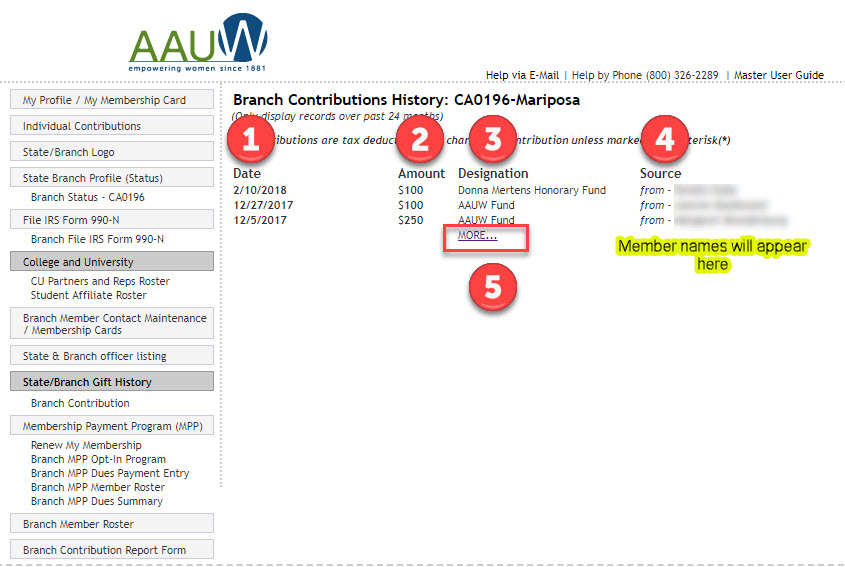 You will be presented with a list of all donations from the past 24 months.
You'll see three different type of Tech Trek Donations
Donations made to Tech Trek without a camp designation
Donations made to Tech Trek with a camp designation
Tech Trek camper fees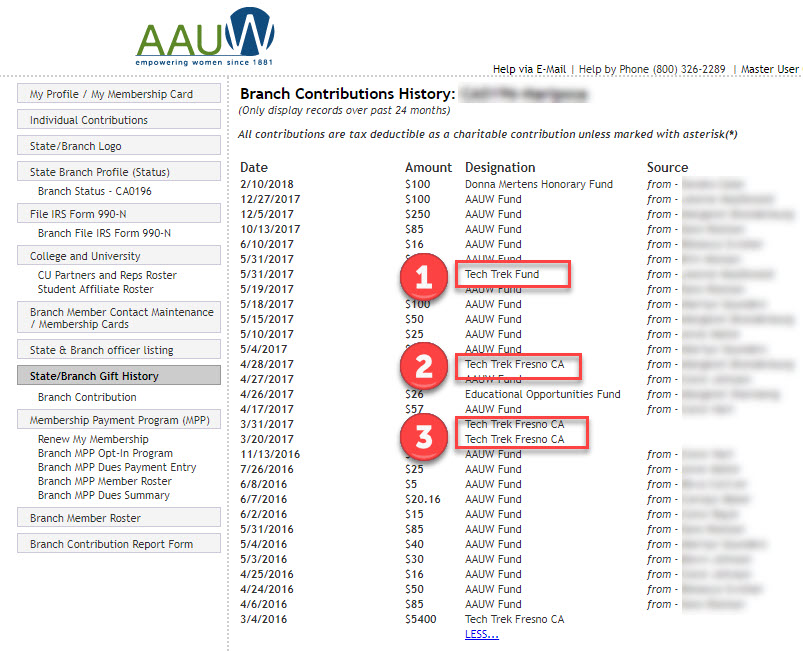 You can download the transactions to a spreadsheet
Highlight the list
Copy [Control/C]
Open Excel or another spreadsheet
Paste [Control/V]