When:
2017-01-21T00:00:00-08:00
2017-01-22T00:00:00-08:00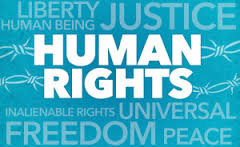 AAUW California will be participating in the national movement to assert that "Women's rights are human rights". In coordination with the national event taking place in Washington DC, California grassroots organizers have created "sister" marches in several cities across the state. We encourage AAUW members to participate as a visible group marching together and wearing any attire sporting the current AAUW logo.
Coordination
The following California cities have coordinated "sister marches" with the national event. Click on the link for more information about the activities planned in that city.
Bay Area
(San Francisco, Oakland, San Jose)
Los Angeles
San Diego
Sacramento
Local branches should coordinate with each other to provide a strong AAUW presence at each California march – please refer to the state directory. Membership VP's and committees should have brochures and other membership information to distribute. Be sure that all signage, banners, and other AAUW materials are bearing the current logo.
 Transportation
Branches participating in each march should specify a meet-up point so we can march as a visible unit. Public transportation is strongly advised, as parking near the march/rally will be limited. Chartered coaches through Rally Bus have already been reserved by local march organizers to bring participates to the following cities. Click the city you're traveling from to see the designated pick-up/drop-off points.