2020 Camp Cancelled
As a result of ongoing and rising concerns regarding COVID-19 and the impact of directives from national, state and local leaders, AAUW California has cancelled the nine upcoming Tech Trek camps scheduled on seven college campuses in June and July of 2020.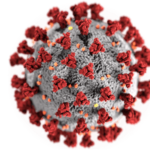 AAUW's first priority is the health and welfare of Tech Trek's 7th grade campers, dedicated camp leaders, their staff and branch volunteers, and hosting campus communities.
This heartbreaking decision is in response to the advice and mandates of U.S.A. government leaders, health authorities and the World Health Organization (WHO) which has declared a global pandemic.
---
Tech Trek Background
Campers are assigned STEM (Science, Technology, Engineering, Math) core classes that they attend daily. Girls also take shorter math and science-related classes and off-campus field trips that encourage maximum learning.
Most important is the university campus experience. No matter what campus they attend, campers will have the opportunity to live the life of a college student for the week. They will learn to live with someone other than a sibling or a relative, share community bathrooms, eat dorm food and explore the campus area under the careful supervision of camp staff. They also will interact with women who model a high degree of science, mathematics or computer expertise as part of their daily lives.
Tech Trek is designed to provide every camper with exposure to all core subjects taught, as well as a selection of rotating labs designed to explore individual specialties more deeply. Hands-on activities in core classes, rotating labs and field trips at Tech Trek camps help to make math and science fun as well as educational. Instructors include credentialed middle school teachers and women in STEM related careers.
Evening programs could include astronomy, engineering, marine biology, and environmental studies to enhance the learning experience and introduce students to a variety of potential career areas.