What is going on with branch bylaws?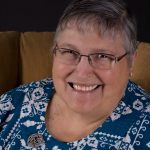 It isn't a subject that any of us really likes to think about. However, over the past two years, there have been a lot of discussions at the national level about what the legal form of the branch bylaws should be.
In 2015-16, the state and branches received mandatory bylaws changes. Our AAUW California State Governance Committee reviewed these changes and produced and distributed the "branch model bylaws."
The committee members followed up with all the branches to help them make their bylaws conform to the model. Then, in September of 2015, National came out with its own version of "branch model bylaws" which was different than the one that we were using so that caused some additional confusion.
In April 2016, National realized that many California branches did not conform to the National branch model and contacted the state. The State Governance Chair worked with National to come up with a solution that would not cause you to pull out your hair and throw up your hands in surrender. National also realized at that time that their attorneys were recommending some major changes to the bylaws. So, we now have a complete redo of the bylaws. National no longer has "branch model bylaws" and "state model bylaws". Now they have "affiliate model bylaws" because we are all "affiliates."
National set January 31, 2017 as the deadline for completion of the mandatory changes. The State Governance Chair and I negotiated with them to extend our deadline to June 30, 2017 because we have so many branches in our state compared to others.
The State Governance Committee will begin reaching out to you in January regarding these changes. So thank you for putting bylaws on the back burner until then.
Donna Mertens
AAUW California State President