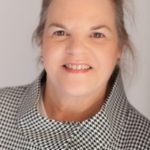 Talk about any AAUW National conventions you have attended.
To date, I have not had the privilege of attending any AAUW National conventions, I did attend the 2018 CA Annual Meeting. I have had the opportunity of attending several women organizations national conventions (Association of Junior League International, National Association of Women Business Owners, Association of Fundraising Professionals, and Watermark's Conference for Women).
Describe any AAUW California positions and years you served.
I currently am a member of the Leadership Development Committee serving in my first year in this role. I do look forward to the opportunity of serving on positions within AAUW California.
Describe your employment/professional experience, including current employment.
Davis East Consulting, CEO, Present; Connect*Work*Thrive, Director of Corporate Communications, Present; Keep Me Tax Free, LLC: Chief Compliance Officer, Present; Center for Integrative Education, President, 2003-2010.
Are you available to visit branches statewide?
Yes.
Describe any other special skills or experience.
Public Speaking, Strategic Planning, Mentoring, Facilitation, Organization Skills.
Give your reasons for running for this office.
My reason for running stems from my passion on providing equality in the workforce, education and health for women and girls. AAUW's mission strives to uphold my passion.