State Leadership
The American Association of University Women (AAUW), founded in 1881, is the nation's leading organization advocating equity for women and girls. Its national membership of 80,000 seeks to advance equity for women and girls through advocacy, education, philanthropy, and research. People of every race, creed, age, gender, sexual orientation, national origin, and level of physical ability are invited to join.
The young organization's presence in California began when San Francisco branch was established in 1884. By 1921, with thirteen active branches in the state, branch leaders saw a need for a statewide organization. The constitution for AAUW California was approved in October 1921.
AAUW California is the state's most active and diverse organization for women with nearly 12,000 members in 125 branches, plus over 5,000 members-at-large.
AAUW California Office915 L Street, Suite C, Box #418
Sacramento, CA 95814
916-389-0220
Office Hours: 9:00 am – 2:00 pm
Monday through Thursday (closed major holidays)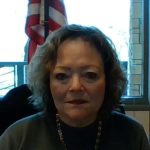 Office Manager
: Julika Barrett
2021-2022 Leadership
(Elected officers indicated by an asterix *)
Dianne Owens, President*
2020-2022


[email protected]



Sandi Gabe, President-Elect*
2021-2022
2022-2024, President
Marketing Work Groups Project Manager


[email protected]


Marketing Social Media


[email protected]


Branch Activity of the Year


[email protected]

Roli Wendorf, Chief Financial Officer*
2021-2023


[email protected]


Finance Committee
Kathy Ford
Finance - Investment Subcommittee


[email protected]

Dawn Johnson
Governance


[email protected]


Parliamentarian


[email protected]


California Connection Editor
Lynne Batchelor, Secretary*
2020-2022


[email protected]


AAUW Fund


[email protected]

Charmen Goehring
Nominations & Elections


[email protected]


Meetings Planner


[email protected]

Donna Lilly
College University Relations


[email protected]


University and Organization Collaboration (UOC) Co-Chair


[email protected]

Elaine Johnson, Director*
2020-2022
Diversity, Equity & Inclusion Co-Chair


[email protected]

Janice Lee
Diversity, Equity & Inclusion Co-Chair


[email protected]

Kathi Harper, Director*
2020-2022
Public Policy Co-Chair


[email protected]

Sue Miller
Public Policy Co-Chair


[email protected]

Carol Holzgrafe, Director*
2021-2023
Branch/Membership Assistance


[email protected]


5-Star Program
Crystal Stebbins, Director*
2020-2022
Marketing - Working Age Recruitment


[email protected]

Michelle Miller-Galaz, Director*
2020-2022
Marketing - University & Organization Collaboration Co-Chair


[email protected]

Sharyn Siebert, Director*
2020-2022
Marketing - Retirement Age Recruitment


[email protected]

Tracey Clark, Director*
2020-2022
Communications


[email protected]

Randa Blanding
Board 2 Board Editor


[email protected]

Marlene Cain
Speech Trek Program Director


[email protected]

Judy Steele
Speech Trek Treasurer Liaison


[email protected]

Karen Manelis
Tech Trek Program Director


[email protected]

Susan Stecklair
Tech Trek Financial Liaison


[email protected]