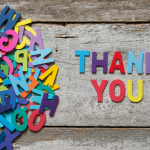 Thank you and congratulations to the members of AAUW California for your generous donations. 2016 was a record-breaking year. The AAUW Fund received $1,958,609.27 from California members and branches! This was in large part due to $1,326.646.53 donated to Tech Trek. We know there are many worthwhile organizations to which one can donate money, and we appreciate that you choose AAUW when making your decisions.
See below for more information on contribution details including major donors and per capita giving to Funds.


This is a partial list of AAUW State Named Gift Honorees. If you know of an honoree not listed, please contact the AAUW Fund Director.
1987-1988 Dawn Gordner, Meta Haupt, Anne Les, and the Los Angeles Branch
1988-1989 Mooneen Lecce and Sue Solomon
1989-1990 Eileen Givens
1990-1991 Shirley McCracken and Frances Pence
1991-1992 Carol Arnold and Sue Butler
1992-1993 Pat Stillwell and Nancy Hobbs
1993-1994 Pat Kenber
1994-1995 Louise Wright
1995-1996 Helen Lennon
1996-1997 Linda Sekuguchi
1997-1998 Muriel Fry
1998-1999 Barbara Leonard
1999-2000 Marie Wolbach
2000-2001 Jan Leyse
2001-2002 Sandy Hansen
2002-2003 Corky Sharp
2003-2004 Jo Harberson
2004-2005 Emily Mahler
2005-2006 Joan Lopez
2006-2007
2007-2008 Liz Bathgate
2008-2009
2009-2010 Roseann Krane
2010-2011
2011-2012 Myra Lee, Jean Reed, Jean Boyden and Barbara Schaffer
2012-2013 Marty Mcknew
2013-2014 Pat Allgeier and Micky Allgeier Feicht
2014-2015 Carol Holzgrafe
2015-2016 Judy Horan
2016-2017 Ruth Rafello
2017-2018 Jan Cook