Candidates for the 2023 election are listed in order of receipt of their nomination form. Our bylaws limit the AAUW California Board of Directors to eleven members, including President-Elect, Chief Financial Officer (CFO) and Directors.
In 2023 we vote to fill five (5) positions
CFO
President-Elect
(3) two-year term directors
The AAUW California voting period will begin on April 22nd and will close on May 13, 2023. We provide every member the opportunity to vote electronically. The roster will be requested from AAUW in early March, so every branch has time to make sure that all email and mailing addresses are correct.
When the election period starts, each member will receive an email message containing a personal invitation to vote. There will be a link to click that will take you to the ballot. No password or code needs to be entered. Members who do not have a working email address will receive information via postal mail with information about how to vote.
Candidates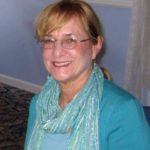 Kathy Ford – CFO
(two-year term 2023-2025)
Branches are working to maintain and increase the number and diversity of their membership so they can continue to advance equity for girls and women. I fully support AAUW California's mission to provide branches the financial tools they need to meet challenges in membership, volunteering, and community outreach. I will continue supporting branch volunteers by improving the financial related resources available to branch and State volunteers to make it easier for them to achieve success.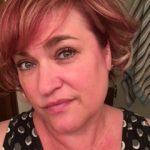 Charmen Goehring – President Elect
(three-year term 2023-2026)
I hope to add my voice to the conversation and help move AAUW CA and our branches forward in many areas, including membership growth and retention, increased awareness of our own biases and how to create more inclusive branches. I also hope to inspire other younger AAUW members to rise into leadership positions within AAUW. I hope to help keep AAUW CA strong and relevant.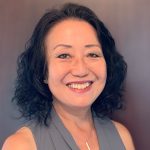 Amy Hom – Director
(two-year term 2023-2025)
In the 2021-22 legislative session the AAUW CA Public Policy committee achieved 70% success on the bills on our legislative agenda. I hope to build on this success and continue to advocate for policies that advance equity for women and girls in our priority areas of economic security, education, and social justice. We still have a long way to go, and I want to harness the strength of AAUW to continue driving positive change.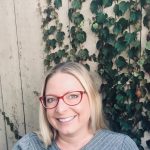 Melissa Maceyko – Director
(two-year term 2023-2025)
I hope to be able carry on the fair-minded, inclusive, and equity-focused work of the previous chair in setting the public policy agenda and disseminating information to and on behalf of AAUW CA members. I also hope to find ways to reach a broader audience with AAUW CA's public policy work, to both advance AAUW CA's legislative priorities and to invite others to join us in our organization and our mission.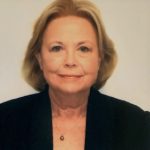 Sigrid Moranz – Director
(two-year term 2023-2025)
If elected to the AAUW CA Board of Directors, I want to continue working on issues and projects that extend our reach and influence in the community and the state. As Branch president I was involved in expanding our reach for Tech Trek, local scholarships and Gov Trek beyond Laguna Beach. As a state director I want to become involved in expanding AAUW's reach to non-traditional members and other organizations.