Candidates for the 2022 election are listed in order of receipt of their nomination form. Our bylaws limit the AAUW California Board of Directors to twelve members, including President-Elect, Chief Financial Officer (CFO) and Directors.
In 2022 we vote to fill eight (8) positions
Secretary
three (3) one-year term directors;
(4) two-year term directors.
The AAUW California voting period will begin on April 23rd and will close on May 15, 2022. We provide every member the opportunity to vote electronically. The roster will be requested from AAUW in early March, so every branch has time to make sure that all email and mailing addresses are correct.
When the election period starts, each member will receive an email message containing a personal invitation to vote. There will be a link to click that will take you to the ballot. No password or code needs to be entered. Members who do not have a working email address will receive information via postal mail with information about how to vote.
Candidates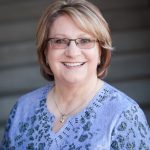 Karen Vanderwerken – Director
(two-year term 2022 – 2024)
My goal includes connecting with each Branch in San Diego County providing members and leaders open communication with State. Promoting California colleges to increase or add participation. Work on strategic planning to increase membership. Assist Branches to achieve 5 Star rating!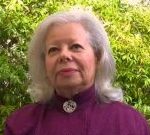 Sharyn Siebert – Director
(two-year term 2022-2024)
My goal is to complete the toolkit for branches throughout California to use in recruiting and retaining members. Our organization is unique, in that it offers a social component in our branches, while working on multiple aspects of gender equity. The AAUW California board, of which I have been a member for the current and past two-year terms, is working hard to sustain our valuable organization beyond this 21st century. Gender equality, and ultimately, all human equality should never not be our ultimate goal, and AAUW California is uniquely positioned to aid in these efforts via the breadth of our work.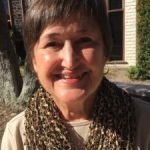 Kathleen Harper – Director
(one-year term 2022 – 2023)
As the current co-chair of Public Policy, I have led the committee's development of a new campaign to recruit college students to engage in advocacy work. This project is still in its formative stage, and my goal for at least this next year is to see the pilot program successfully through, and if successful, launch the project statewide.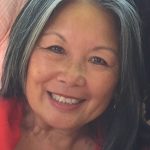 Janice C. Lee – Director
(one-year term 2022 – 2023)
My goal as a director would be to: 1) contribute in any capacity that is needed by the State Board; 2) providing continuity in building the DEI initiative in CA; and 3) creating programs/communication to membership that are relevant and effective.
Marsha Swails – Director
(two-year term 2022 – 2024)
The next ten years will affect the average age of AAUW members. Many of our chapters consist of older members who created vibrant and enriching opportunities for girls and families. However, to maintain that outreach we need to broaden our membership. My goals are two-fold. First, to focus on appealing to younger women to become AAUW members. Second, to make our ranks welcoming to women of color or other marginalized women.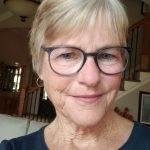 Dawn Johnson – Director
(two-year term 2022 – 2024)
After serving AAUW California in various capacities, I believe I understand its strengths and challenges and can now best serve in a directorship role. I would like to continue to help the organization adapt to changing times, to meet its mission to support the branches, and to develop robust strategies for meaningful communications. As such, I am interested in an appointment as chair of the Communications Committee. I have worked with President-Elect Sandi Gabe for many years, both at the branch and state level, and look forward to continuing that productive and rewarding collaboration during my term.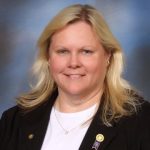 Tracey Clark – Secretary
(two-year term 2022 – 2024)
I hope to accurately record all pertinent discussion items, board decisions, motions, etc. that occur during board meetings and distribute the resultant minutes within the two-week time period after each meeting. I intend to be present at each meeting so that I can accomplish this and keep the board informed.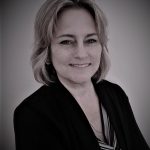 Shauna (Oenning) Ruyle – Director
(one-year term 2022 – 2023)
Now, more than ever, is the time to provide in-demand STEM skills, training and a connection to jobs that pay a living wage. Emerging technology is significantly transforming the way we work and live. I believe that marginalized communities should not be excluded from the opportunities that these changes create.
I'm looking forward to working collaboratively with and learning from state leadership to reach gender and racial equality in education, economic security, and leadership. #EquityNow #EquityForAll #DiversityEquityInclusion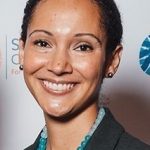 Stormy Miller Sabia – Director
(one-year term 2022 – 2023)
I'd aim to prioritize supporting AAUW CA and branches in programming and activities that advance our mission, providing access to individuals who may be less familiar with the good and necessary work of AAUW. As we think about advancing gender equity by addressing biases in education, leadership advancement, and economic equity, I think about those who have been minoritized, marginalized, and disproportionately impacted and ways in which we can support membership and engagement and the local, state, and national level.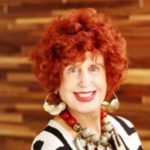 Lenore Gallin – Director
(two-year term 2022-2024)
I am a community organizer and coalition builder whose career extends from Selma, Alabama with Dr. King to the Boston Women's Health Collective to CA AAUW. As an appointed/elected officer for seven of eight years, I want to address a homogenous population that cries out for diverse representation, an aging membership that needs revitalization, and the implementation of AAUW's mission locally where we can make a difference that counts.