2019-2020 AAUW California Grant Awards
The Project Oversight Committee selected two branch and/or affiliate projects to receive monetary support. This year the committee awarded $500 each to Carlsbad-Oceanside-Vista's "GovTrek" – a 6-month immersion course in "How Politics Really Works" and to Mariposa's "Tech Connect – Multi-Media Messages," which gives students the opportunity to produce technology-based projects based on the Speech Trek themes. Three additional and promising projects were submitted for consideration, however there were only two awards given. The details of the winning projects and the coordinators' contact information are below. Other branches may be inspired to replicate these ideas. 
Grant Recipients 
"GovTrek" – submitted by Carlsbad-Oceanside-Vista Branch
Contact: Kathi Harper, [email protected], 760-281-7890
GovTrek is a program designed to introduce young high school women to careers in public service and to encourage them to engage in those careers. It is a 6-month immersion course in "How Politics Really Works." Monthly 2-hour sessions will include:
"Civics 101" 
"The Value of a Legal Education" 
"How City Government Works
" How State Government Works" 
"How Federal Government Works" 
"Are You Ready to Run?" (running a campaign).
Each session will consist of a one-hour presentation followed by a one-hour hands-on activity. The three sessions on "How Government Works" will be led by sitting legislators. In one exercise, the students imagine they have landed on separate islands following a shipwreck and must devise forms of government; each session's activity will involve problem-solving and critical thinking tasks based on that day's presentation. The course will culminate with a half-day conference to include workshops on "Civil Discourse" and "Conflict Mediation."
"Tech Connect: Multi-Media Messages" – submitted by Mariposa Branch
Contact: Rebecca Swisher, [email protected], 802-779-7923
The "Tech C

onnect: Multimedia Messages" project is a new, technology-based version of Speech Trek. This new competition will involve groups of one to five high school students who will be asked to develop and present multimedia productions based on Speech Trek themes. AAUW member coaches will assist the students with idea development, research, and presentation, which would include the students introducing their projects in front of a live audience.
The expected outcomes of "Tech Connect: Multimedia Messages" are the following:
Increased youth participation in AAUW Mariposa projects
Demonstration of peer-to-peer learning
Demonstration of teamwork between students and AAUW members.
Increased experience with technology for both students and AAUW members
Broadened awareness of social issues that are meaningful to AAUW's Mission
Other Submitted Proposals 
"Make Your 30 Seconds Count" – submitted by Alhambra-San Gabriel Branch
Contact: Janice Lee, [email protected],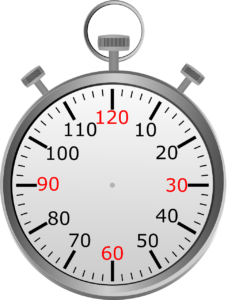 It takes only 30 seconds to make an impression. You don't get a second chance to make a good first impression. "Make Your 30 Seconds Count" workshops (MY30SC) are targeted to young women 16-24 who are looking for their first jobs and/or will be involved in new social interactions. The objectives of the workshops are 1) to create awareness of the importance of making a positive first impression, 2) to give feedback on participant's current impression, and 3) to provide action steps for improvement that will ultimately result in a positive first impression every time. Importantly, the workshops will also address cultural traits and biases that impact perceptions and how to address them.
Note: This is not yet a branch project but may be adopted in the new year.
"STEM Trek Day" – submitted by North Tahoe Branch
Contact: Meri McEneny, [email protected],  775-831-6071
This STEM day offers "Women Solving Medical Mysteries and Exploring Space," targeting girls in grades 7 to 12, and is presented by North Tahoe, South Lake, Tahoe Nevada, and Truckee-Donner branches. The program will focus on aviation, math, and technology. We will continue our four-year collaboration with the women environmental educators from Sierra Watershed Education Partnerships (SWEP) who offer fun, outdoor team building activities. Younger and older women pilots are confirmed presenters, with more interested. Two retired math teachers are developing an aviation-based STEAM activity. We hope to have a drone display with the Reno chapter of Society of Women Engineers. The Director of Education and Outreach of UC Davis Tahoe Environmental Research Centerwill also participate in our PWC. 
Local Girl Scouts will be invited.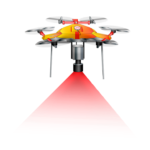 The program will continue to solve two identified problems:
How to stay involved with our former Tech Trek campers and nominees
How to expand outreach to local 7-12th grade girls interested in STEM. 
"Don't Ghost Your Vote" –  submitted by Saddleback College Affiliate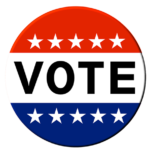 This C/U affiliate will offer an all-day voter registration drive on the Saddleback College campus on or near October 31, 2020. The goal is to encourage college campus students to register and vote.