Candidates for the 2020 election are listed in order of receipt of their nomination form.
Our bylaws limit the AAUW California Board of Directors to twelve members, including President-Elect, Chief Financial Officer (CFO) and Directors. In 2020, we vote to fill eight positions; seven directors and one Secretary.
The California Perspective will include the photos and statements of the candidates who filed by the publication's deadline. The website contains this information for these candidates, as well as any additional candidates, who have until April 4, 2020, to file with the state office.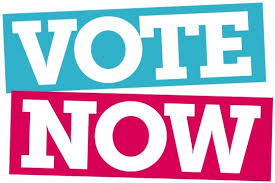 The AAUW California voting period will begin on April 17th and will close on May 8, 2020. We provide every member the opportunity to vote electronically. The roster will be requested from AAUW in early March, so every branch has time to make sure that all email and mailing addresses are correct.
When the election period starts, each member will receive an email message containing a personal invitation to vote. There will be a link to click that will take you to the ballot. No password or code needs to be entered. Members who do not have a working email address will be mailed a postcard with information about how to vote online.
Candidates

Michelle Miller-Galaz – Director Candidate
My goal is to further the work in making AAUW-CA a vibrant organization known for excellence. To accomplish this I will work with committees to increase membership through best practices on recruitment-retention. Build partnerships with university/college staff and graduates. Increase the organization's presence on various platforms. Advance equity and security by encouraging advocating for pay protection, and bolstering participation of women-girls in leadership roles at the local/state level. I will accomplish my objectives with the mindset of authentic service to others.


Crystal Stebbins – Director Candidate
I feel that the leadership ability that I can bring to the table can assist in advancing the mission of AAUW through advocating of woman's rights within the business world, mainly in human trafficking. I would work with local businesses to identify the signs of human trafficking, train employees to be aware of the signs and how to involve them to bring a solution to assist the women and girls to acquire the skills needed in order to stay out of the industry, eventually becoming self-sufficient.


Kathi Harper – Director Candidate
I was appointed as Public Policy Chair in July 2019. My first task was to develop a network between members of the public policy committee and branch public policy chairs, to assess branch needs and determine ways in which the committee could assist them in increasing public policy work within their branches. My goal in seeking election to an additional 2-year term is to continue this important work.


Sharyn Siebert – Director Candidate
I am running for re-election to continue the work I have done over the last 2 years. Many of you know me from my efforts in Leadership Development & Branch Support. And I believe you know me as an unabashed AAUW cheerleader. I hope to continue to strengthen AAUW CA, and be responsive to all branch and member needs as a continuing member of the AAUW CA board.


Elaine A Johnson -Director Candidate
I expect to contribute to the strategic plan for AAUW-CA and to support new leadership as well as increasing membership and diversity within the branches. In addition, I am very actively involved in Work Smart and hope to increase the number of participants in that activity.


Lynne Batchelor – Secretary Candidate
I have knowledge, skills and experience which can assist in implementing new directives from national while serving the needs of our state and branches. My focus continues to be on building bridges between the state organization and branches and on connecting our advocacy and legacy with new approaches and opportunities which will maximize our effectiveness. I would appreciate the opportunity to help ensure the continuation of our powerful voice for equity for women and girls.


Tracey Clark – Director Candidate
I would like to bring my leadership skills to the board to help build stronger relationships within and with the branches. I believe there is always room for improvement in communication and support. In addition, I hope to use my IT work experience to perhaps streamline processes or perhaps automate manual processes if needed. And finally, I hope to learn more about AAUW California, how it operates and how I can make a difference.


Jim Doty – Director Candidate
My goal is to strengthen AAUW. Significant progress has been achieved in education and access to employment and elected office. But the job is not done. Strong advocacy must continue. Unfortunately, our membership, and therefore our strength, is waning. We need to build membership. We need to continue supporting our traditional branches while increasing AAUW California's participation in the digital world, and obtain corporate sponsors for statewide events to reduce, if not eliminate, attendance fees.