Candidates for the 2019 election are listed in order of receipt of their nomination form.
Our bylaws limit the AAUW California Board of Directors to twelve members, including President-Elect, Chief Financial Officer (CFO) and Directors (at large). In 2019, we are voting to fill four positions; a President-Elect, a CFO, and two Directors.
The California Perspective will include the photos and statements of the candidates who filed by the publication's deadline. The website contains this information for these candidates, as well as any additional candidates, who have until April 4, 2019, to file with the state office.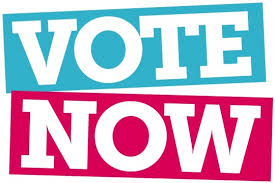 The AAUW California voting period will begin on April 22nd and will close on May 14, 2019. We provide every member the opportunity to vote electronically, with phone voting for those who cannot vote online. The roster will be requested from AAUW in early March, so every branch has time to make sure that all email and mailing addresses are correct.
When the election period starts, each member will receive an email message containing a personal invitation to vote. There will be a link to click that will take you to the ballot. No password or code needs to be entered. Voting can be done on tablets or smartphones as well as computers. Members who do not have a working email address will be mailed a postcard with information about how to vote online or by phone.
Candidates
Anne Davis East – Director Candidate
With thirty years of dedication to women and children nonprofits, my goal in seeking an AAUW Board of Directors role is to continue the strides made on women's issues but also to increase community education on the importance of AAUW leading the march on the numerous controversy's facing all women.
Click here for more information
---
Kimberly Hernandez -Director Candidate
As an AAUW-PVP member and NCCWSL Project Manager at Marymount California University, I have invested three years empowering women to discover their true, personal and professional potential preparing them to break through glass ceilings. If elected as Director-at-Large to AAUW California's Board, the essence of my role is to advocate for young women of color in an effort to recruit passionate, forward-thinking women while honoring AAUW's legacy and mission.
Click here for more information
---
Dianne Owens – President Elect Candidate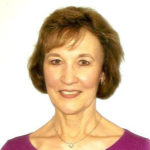 Using my leadership/organizational skills, along with my energy/enthusiasm for AAUW, I plan to invigorate and excite our CA branches to engage new members and new leaders. We will offer skills necessary for members and branches to reach new heights of involvement in their communities. AAUW CA must work member to member/ branch to branch to ensure gender & pay equity in a society that includes and values everyone. Together we can make all things possible!
Click here for more information
---
Lynne Batchelor – President Elect Candidate
Although I value and appreciate every member and branch at whatever level they participate, my goal is to increase participation in, awareness of, connection to national/state programs, priorities, goals and resources. I want to think globally and work locally to build bridges connecting our legacy of advocacy to new approaches, opportunities and organizations. By strengthening the bonds between branches/members/AAUW CA, we will ensure the continuation of our powerful, diverse, dynamic voice for equity.
Click here for more information

---
Carol Holzgrafe – Director Candidate
Forever, AAUW's mission has been mine; equity and Title IX are dear to my heart and, in 2001, Tech Trek joined that list. I've held, for years, most every job making the camps possible: from State Project Co-Coordinator and camp director to dorm mom. As Tech Trek now faces change and potentially serious issues, I want to bring my experience and insight to the State Board as director. Together we will secure the project's future.
Click here for more information
---
Roli G. Wendorf – CFO Candidate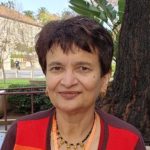 After serving two years as AAUW NY State President, with your support I would be pleased to serve my new AAUW-CA home as CFO. In this role I hope to maintain the strong financial position of AAUW-CA as it navigates its many important mission-oriented programs. Drawing on my state-level experience, strong analytical skills, and attention to detail, I would ensure the state's resources are prudently managed and focused on the highest priority areas.