Candidates for the 2018 election are listed in order of receipt of their nomination form.
Our bylaws limit the AAUW California Board of Directors to twelve members, including President-Elect, Chief Financial Officer (CFO) and Directors (at large). In 2018, we are voting to fill six positions; a Secretary and five Directors.
The California Perspective will include the photos and statements of the candidates who filed by the publication's deadline. The website contains this information for these candidates, as well as any additional candidates, who have until April 8, 2018, to file with the state office.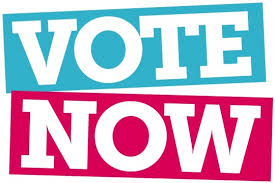 The AAUW California voting period will begin on April 22nd and will close on May 12, 2018. We provide every member the opportunity to vote electronically, with phone voting for those who cannot vote online. The roster will be requested from AAUW in early March, so every branch has time to make sure that all email and mailing addresses are correct.
When the election period starts, each member will receive an email message containing a personal invitation to vote. There will be a link to click that will take you to the ballot. No password or code needs to be entered. Voting can be done on tablets or smartphones as well as computers. Members who do not have a working email address will be mailed a postcard with information about how to vote online or by phone.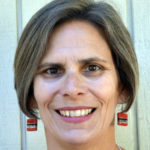 Sandi Gabe – Director Candidate
AAUW National has new leadership and reinvigorated enthusiasm for recognizing the power that we have to promote the AAUW Mission. I believe that AAUW California can be a stronger partner with National, branch leaders and members in accomplishing that mission. As part of AAUW California, I will promote best practices, support growth in branch leadership and continue to expand our communication mechanisms.

Sharyn Siebert – Director Candidate
MY GOALS:
1. provide branches with tools to recruit and retain college/university partners, engaging students to become and remain part of AAUW
2. foster collaboration with other groups in our communities, to gain wider recognition for AAUW
3. form new Younger Women's Task Forces statewide
4. keep branches vibrant, engaging current members and recruiting new ones with ideas for new interest groups
5. help branches secure funding for programs through successful grant writing

Ainsley Nies – Director Candidate
My goal is to invest my skills and experience effectively to help AAUW CA deliver on the AAUW Value Promise.

Stormy C. Miller – Director Candidate
If elected to serve as state director, I would like to continue in the capacity of serving as Program Chair. I believe my knowledge of mission-based programs, current leadership on the board, and desire to promote programs related to financial literacy, international advocacy, and public policy would align well with this role. Specifically, I would like to expand National's Work Smart initiative through increased offerings of workshops throughout the state vs the pilot cities of San Diego, San Jose, and Long Beach. I believe there is a real need for professional women to develop skills that we touch upon in Start Smart but continue to refine as we progress in our career.

Kathleen Harper – Director Candidate
As can be seen, my heart lies in public policy work. I would like to see AAUW-CA add a component that encourages young women to become interested and involved in public service careers, law and politics. By being a member, I think I would have a better opportunity to persuade the Board to consider such a project. Beyond that, my overarching goal is to listen, learn, and be of service in any way I can.

Melanie Wade – Director Candidate
My goal is to seek input from AAUW members throughout the state and to collaborate with other State Board Directors to have a positive impact on our organization and to affect public policy in California. I hope that my skills, experience, and perspective will benefit the mission of AAUW.

Lynne Batchelor – Secretary
After meeting with our new national leader Kim Churches, I was inspired by her vision and want to be a part of its fulfillment. I would appreciate the opportunity to use my abilities to assist our co-Presidents to implement their plans for our future. My focus is on building bridges between the state organization and the membership and on connecting our advocacy efforts and legacy with new approaches and opportunities which will maximize our effectiveness.

Deanna Arthur – Director Candidate
I would like to contribute to the growth of the organization. I would like us to become more visible and stop us from being the "best kept secret" I want to make us more diverse and open to change to attract younger members while keeping our long time members an important part of the equation.