Welcome to the AAUW Online Book Club
This may be your first online book club, so we've provided additional information on how it will be structured for the reading: I Am Malala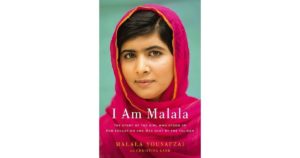 Register through goodreads and join the AAUW California group. You can do this via your email address or through social media sources such as Facebook.

The book club will begin on October 15th, which will have a discussion topic waiting for you.

Please feel free to chime into the discussion through the discussion feed and comment to member posts that spark your interests!
Discussion postings will be made weekly on Fridays, so we encourage you to sign on at least once per week to remain active in the book club.