Candidates for the 2020 election are listed in order of receipt of their nomination form.
Our bylaws limit the AAUW California Board of Directors to twelve members, including President-Elect, Chief Financial Officer (CFO) and Directors. In 2020, we vote to fill eight positions; seven directors and one Secretary.
The California Perspective will include the photos and statements of the candidates who filed by the publication's deadline. The website contains this information for these candidates, as well as any additional candidates, who have until April 4, 2020, to file with the state office.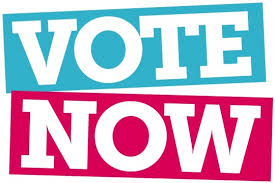 The AAUW California voting period will begin on April 17th and will close on May 8, 200. We provide every member the opportunity to vote electronically. The roster will be requested from AAUW in early March, so every branch has time to make sure that all email and mailing addresses are correct.
When the election period starts, each member will receive an email message containing a personal invitation to vote. There will be a link to click that will take you to the ballot. No password or code needs to be entered.  Members who do not have a working email address will be mailed a postcard with information about how to vote online.
Candidates
Check back for more information!